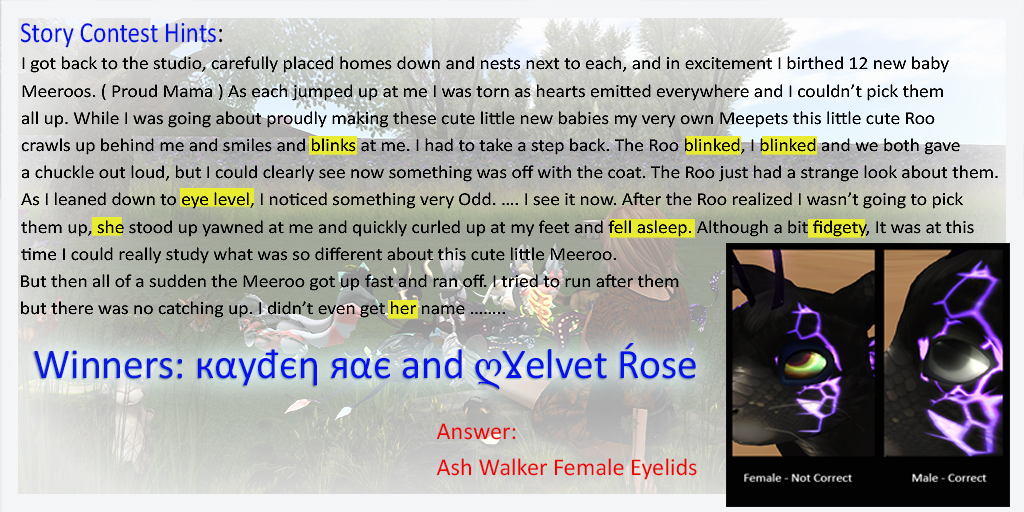 Ok I have to say " WOW " .... Jessie Gradenko wasn't kidding. You all know your Meeroos. We took a few back stage bets on how long it would take for this and I think the least amount of time would have been 48 hours. I mean considering I just found out about the eyelids on my adventures, less then 24 hours ago.
Community Members we have two Winners on the Story Contest.
Congratulations to ....... кαуđєη яαє and ღƔelvet Ŕose !!!
I see now that we need to be more devious and sneaky on these contests. I will have to get some advice and confide with the most devious RooU on the Sl Grid.
( Ring, Ring ) " Hello " , " Hi Estella Mystagic " This is Moxie .........